Meet the Team at All In One Merchandise
Name: Damien Ellis
Position: Managing Director
Damien lives and works in St Albans and has 3 young children. My hobbies include football, rugby and taking his children on school activities. Damien has over 20 years experience working in corporate branding and event merchandise. Damien loves working on innovative and challenging client briefs and helping clients achieve their marketing goals.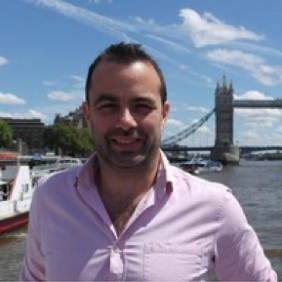 Name: James
Position: Finance & Operations Director
James oversees the finance, operations and legal side of the business, as well as being the office handyman! When he's not doing DIY he also finds time to work on opportunities for new business tenders. Outside of the office, James spends time with his family, and enjoys walking the dog or cycling in the Chilterns near his home.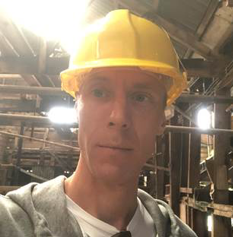 Name: Isabelle
Position: Account Manager
Isabelle is a dedicated Account Manager, helping clients to reach their desired project goals. She not only maintains strong relationships with long-term clients, but also supports the development of new All In One business. When she's not at work, you can usually find her at the pub partaking in a quiz and, as you can probably tell, she is absolutely obsessed with Halloween!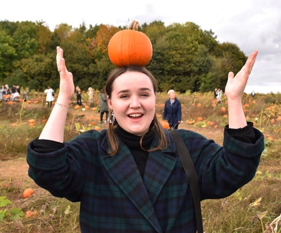 Name: Karen
Position: Office Manager
Karen is our Office manager looking after our accounts and the day to day running off the office including sales and product maintenance. Outside of work when she's not running after her 2 boys she loves Reformer Pilates and reading a gripping thriller.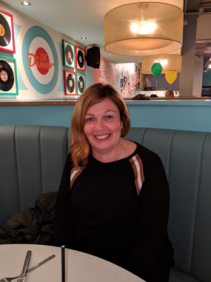 Name: Georgina
Position: Event Manager
Georgina Is our Events Organiser working alongside our team of designers Georgina is able to bring your event idea to life. She is happy to accept any event challenge and is able to provide eye catching merchandise to support your promotion.
Outside of work Georgina enjoys country walks (with her dog), watching her children at sport events (many Rugby, Football, Netball & Cross Country matches!) and spending time with her family.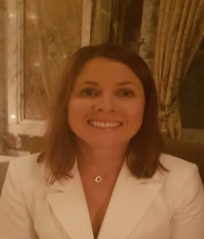 Name: Graham
Position: Event Marketing
Based in the beautiful English Riviera, Graham takes full advantage of being next to the sea and can often be found wandering along the numerous beaches and coves, or paddle boarding Devon's coastline and rivers. And in between, he claims to be be a half decent tennis player! Nowadays, he's focussing his efforts and expertise on growing our event marketing services.