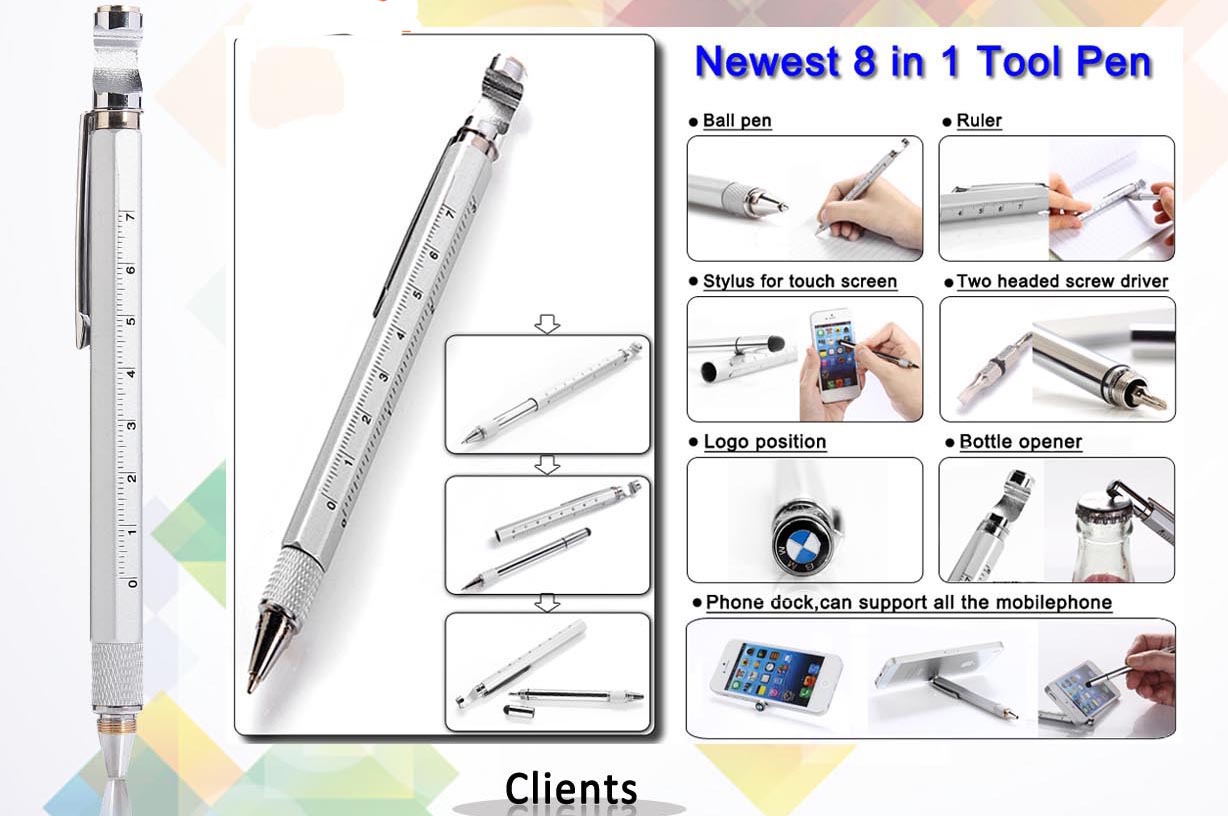 A pen with 8 functions? The newest 8 in 1 Tool Pen is a fantastic multipurpose product which is extremely handy and practical for everyday work, helping you stay ahead of the game. This innovative product gets you great value for money, with functions ranging from a standard ball pen, to a phone dock or bottle opener. This product can also be customised with your unique logo, which makes your design distinctive and stand out from the crowd. Why settle for a usual pen, when you can store a device like this in your pocket? Call the team on 01727 223310 for more details.
Other Products
Of course, we supply all the usual corporate gifts you'd expect like power chargers, made to order promotional clothing, low cost USB memory sticks, or pens, pencils, biros and highlighters for business. But don't feel restricted by the thousands of promotional products you see on this site. We can literally add your logo to virtually anything. And if the product doesn't exist we'll use our global merchandise network to source it, make it and deliver it. Take a look at examples of unique promotional items we've created for our clients many  of whom are based in London. Maybe you have an urgent corporate merchandise requirement.
Again, we can help by providing a 5 day turnaround service. Or perhaps you'd like access to our global network of freelance designers to visualise your logo or bring your idea to life. Our reputation has been built on going that extra mile, but don't take our word for it, read what our clients say.