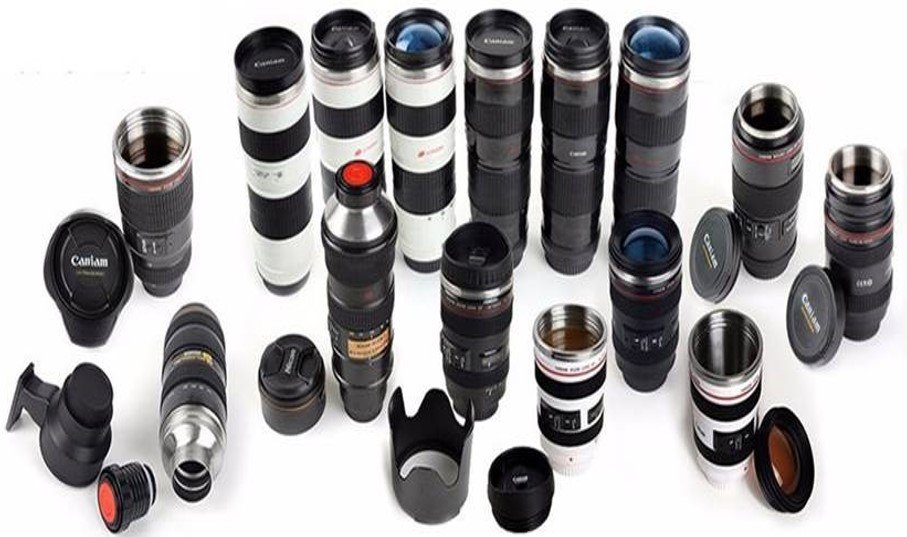 What Lens Do I Need for the Perfect Hotshot? – a Beginners Guide
There are many aspects that determine a perfect photograph, but the most important aspect is the type of lens you use. The Camera lens mugs, however, are the ultimate way forward to capture your love of hot beverages. The only difficult decision to make here will be whether to have tea, coffee or smooth hot chocolate; a crunchy gingernut or digestive biscuit. Our range of mugs takes inspiration from all kinds of SLR/DSLR camera lenses, such as a 24-105mm, a 28-135mm or a 70-200mm and so on. This product will make the perfect gift for anyone who loves photography. If you're a professional, the camera lens mugs are a very different way of serving drinks at a trade show or event, enticing people to your stand.  Maybe you run a workshop or photography class? These mugs are a great way to spark creativity and excitement in any classroom.
Camera Lens Mugs – Product Features:
·         Classic, ingenious design
·         Customisable with a name or logo
·         Made from Eco-friendly plastic ABS and Stainless Steel
·         Insulated interior to keep drinks hot or cold
·         Screw-on lid which can act as a coaster or more importantly, as a biscuit holder
·         Easy to clean. It doesn't matter how much of your biscuit crumbles into your brew 
More Info:
At All In One Merchandise, we can customise almost anything. Each Mug can be customized with a logo or brand. We even have a team of designer who can create a logo for you if required. Call us on 01727 223310, fill in the Quick Enquiry Form or email sales@allinonemerchandise.co.uk.