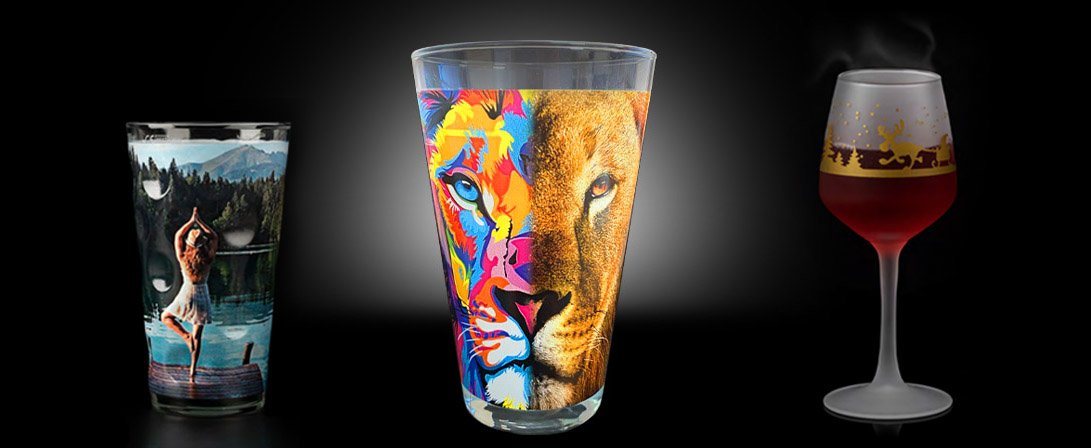 Wondering how to customise your printed glassware? Want to know your printing options? We have prepared this guide so you can make the right choice when planning to promote your brand on glasses.
Silkscreen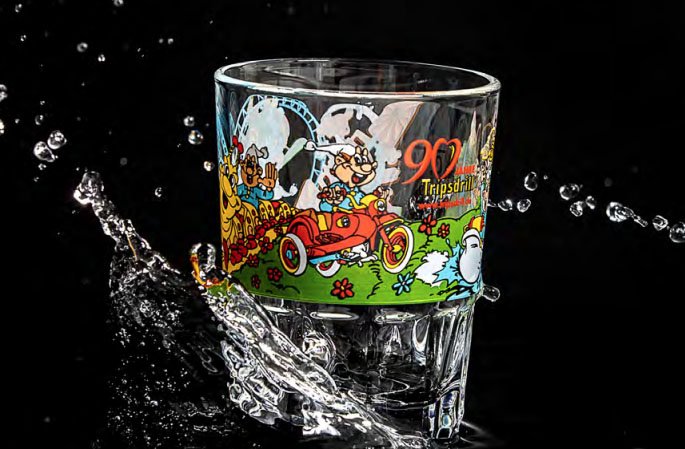 This is a proven printing process in which the colours get printed through a fine-meshed fabric with a rubber squeegee. Each colour gets printed with its own stencil and thus in high-quality full tones. For direct printing and decal decoration, high-quality colour systems get used. The ceramic decoration requires a firing process in which the colours melt with the surface. Depending on the material, temperatures during firing will reach between 580 to 800 degrees Celsius. Organic colours offer brilliant shades and are free of heavy metals. These colours get applied to the item by UV light and special heat treatment. This innovative colour system can even decorate toughened safety glass.
Silkscreen-direct-printing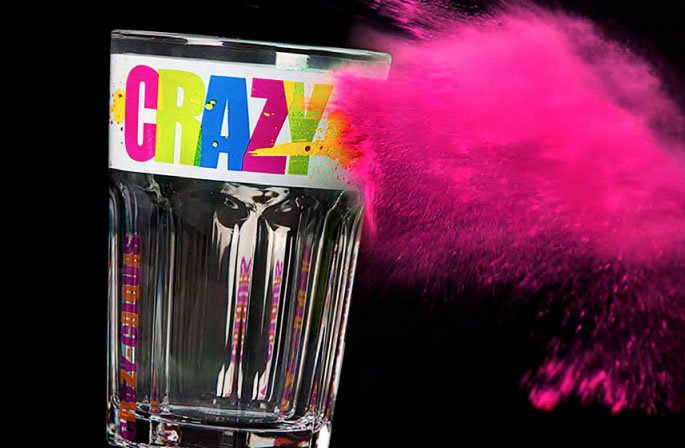 This method sees decoration directly applied to glassware using a printing process that offers up to eight colours. It's particularly cost-effective for large print runs.
Decals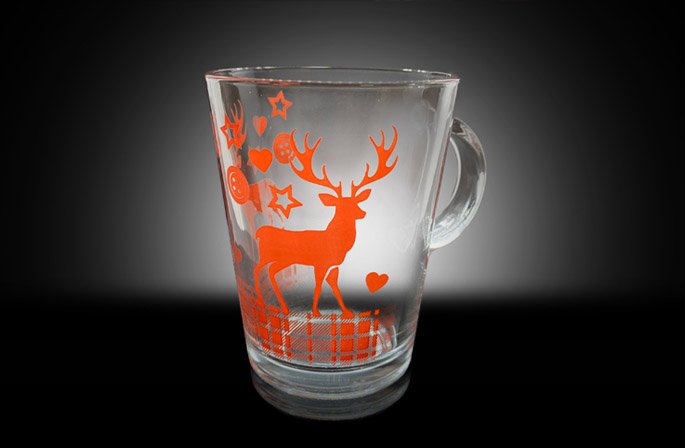 Decal is the method used for special printing requirements. Typical examples are photo-realistic logos, complex geometrical shapes and handle decorations. Other examples include decoration over edges, full-surface decorations or small multicoloured batches. The Decal process to the glass print is hand applied. Decals will print similar to your colour specifications or as a four-colour printing (CMYK) as part of a gang sheet process.
Halftone Printing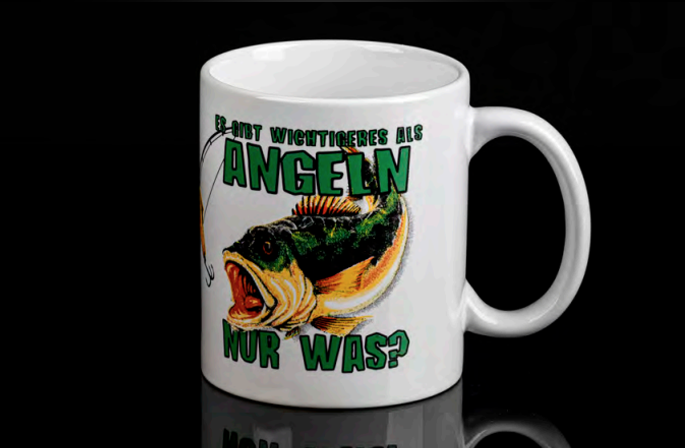 Halftone is the reprographic technique that simulates continuous tone imagery using dots. These dots vary either in size or in spacing, thus generating a gradient-like effect. Halftone can also refer to the image that gets produced by this process.
Flexi Print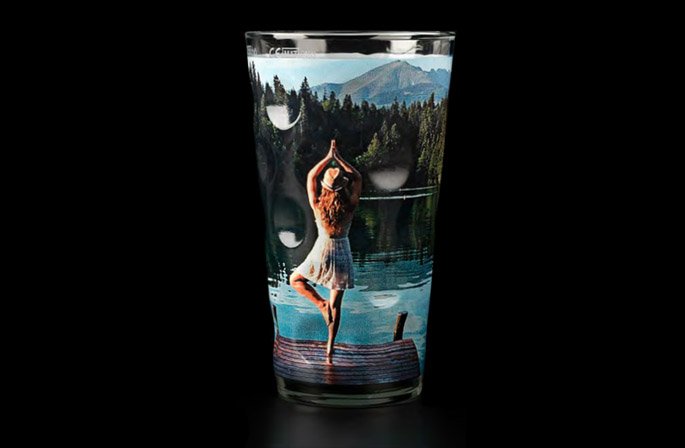 Flexi Print is a digital printing process suitable for almost all types of glasses. The method offers colourful, detailed and high-quality printing and an extended decoration area. Flexi print is suitable for Photorealistic motifs and personalisations. Small production runs are possible at manageable initial costs.
Premium Print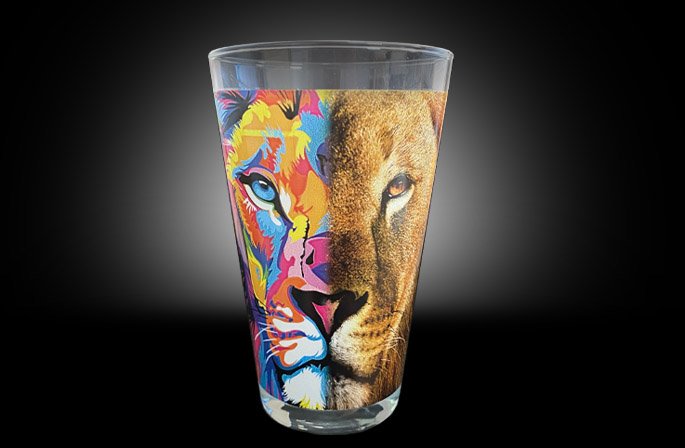 A transfer ribbon gets used to apply a four-colour print. Ideal for photorealistic images with high colour and contract. Available in glossy and matt finishes.
Etched white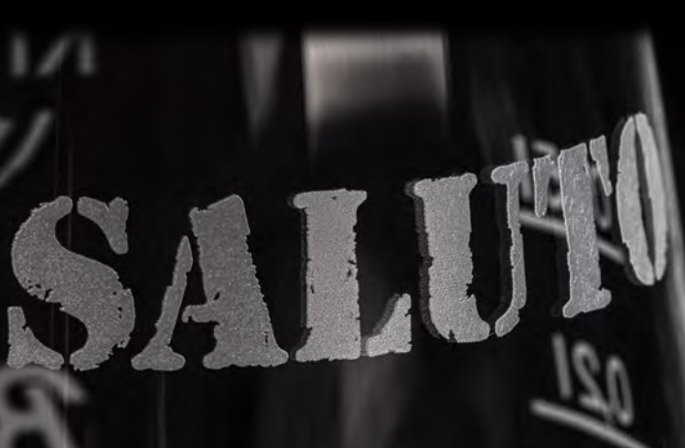 This process offers a cheaper alternative to engraving. Since it is a direct print, your logo will still have a homogenous print image with high edge definition. Etched white can get combined with other print methods and it's ideal for small print runs.
Flock Print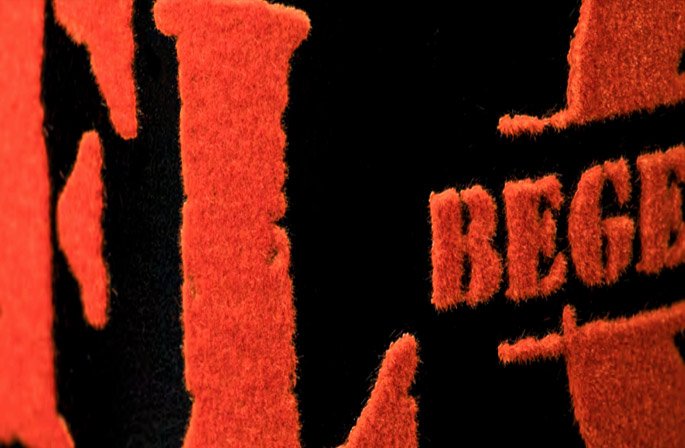 Your logo will stand out through the use of high-quality, velvety soft flock fibres. Flock Print can get implemented in one colour and with a minimum line thickness of 2 to 3 mm. Multicoloured decorations in combination with silkscreen-direct-printing are also possible.
Galaxy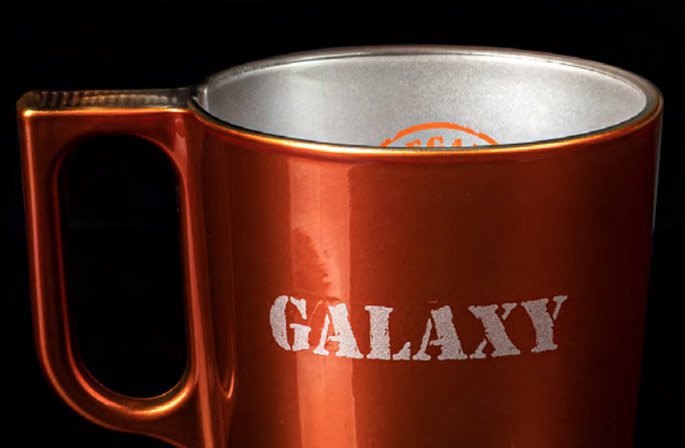 This special coating technique is possible on glass articles. The inside shines in radiant silver and the outside can get coated with a colour of your choice. Additionally, the glass can get imprinted inside or outside.
Satin Finish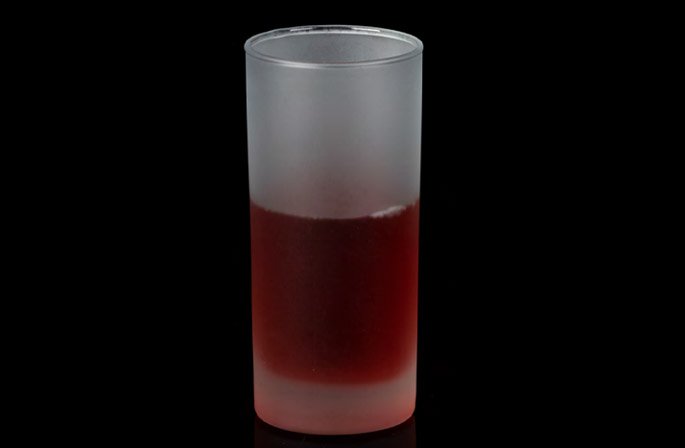 By using a special surface treatment, glasses can obtain a milky/mat/frosted appearance. It is absolutely dishwasher safe and the satin finish can get combined with other decoration methods.
Glossy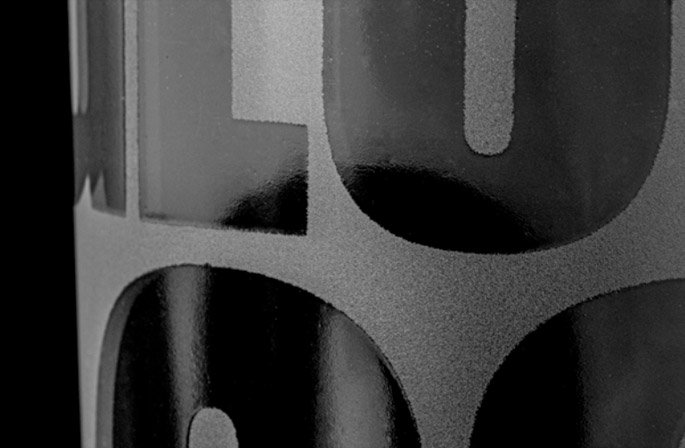 This method which uses frosted glass creates a discreet and distinguished look. By removing the satin finish at the desired areas, your logo appears in clear glass. Glossy can be combined with other printing processes.
Sparking Point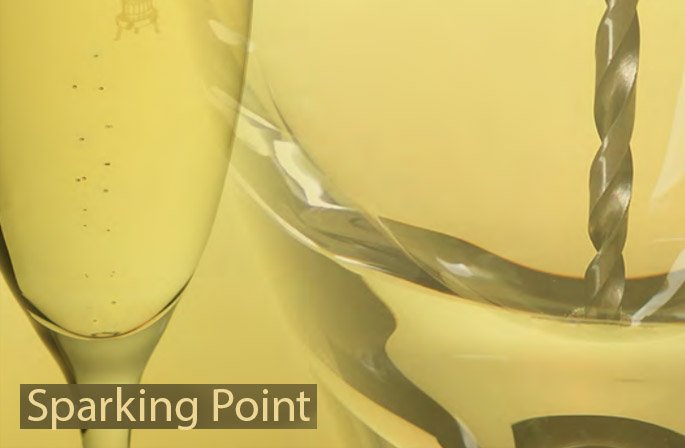 Enhancing the optical impression of champagne by drilling a 'sparkling point', this method makes bubbly and other fizzy drinks appear to sparkle stronger and longer. It is a little known secret that this method is often used when ordering promotional Champagne flutes.
Embossed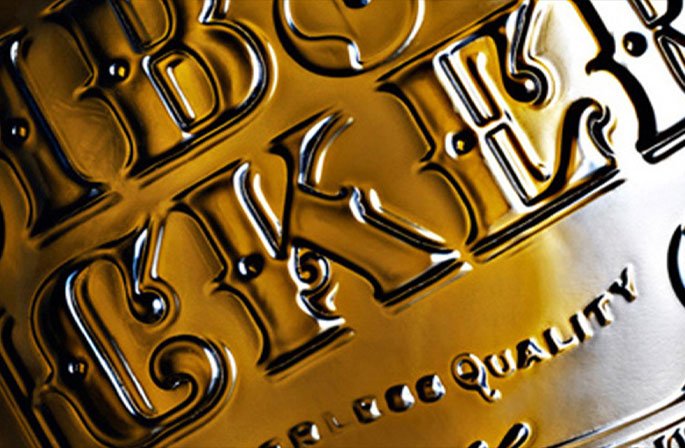 This method enables your logo to get embossed on glass and porcelain items. The effect gets enhanced by using different surface finishes such as Colour Dust or frosted glass.
Precious Metal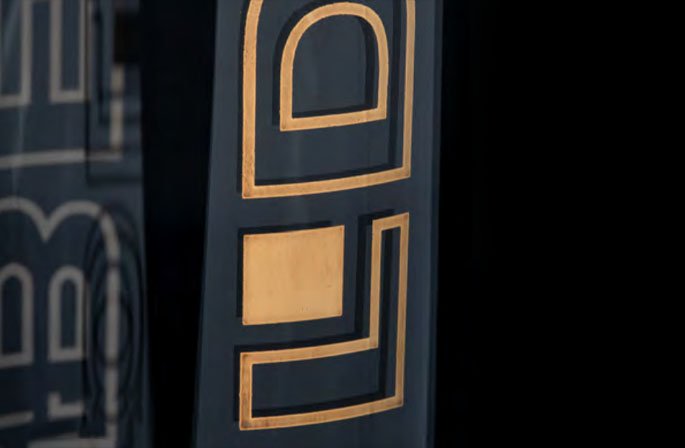 Real gold or silver can be printed. In one colour or in combination with other ceramic colours. Compared with the standard colour range, precious metals are only partially dishwasher proof.
Metallic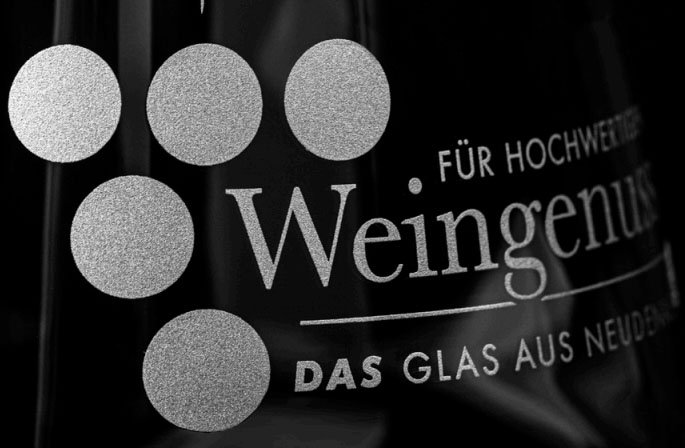 This is a substitute for Precious Metals. It is much cheaper and has good dishwasher resistance.
Painty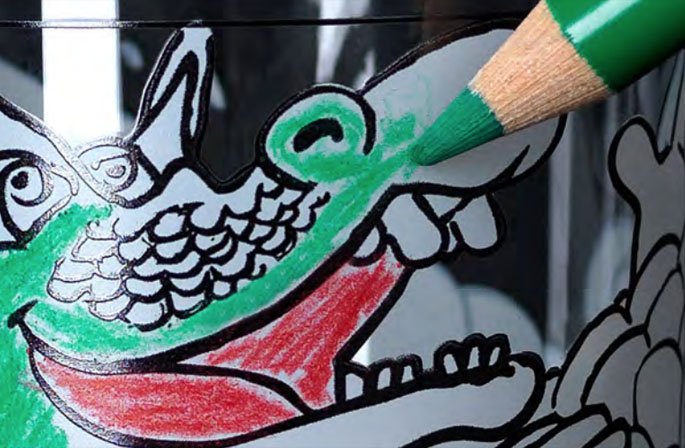 Children will love this type of branding because they can paint your logo or image with coloured pens. We recommend printing the surface in white or etched to achieve the necessary contrast for the pens. Wash off the colours and paint the glass all over again!
Milky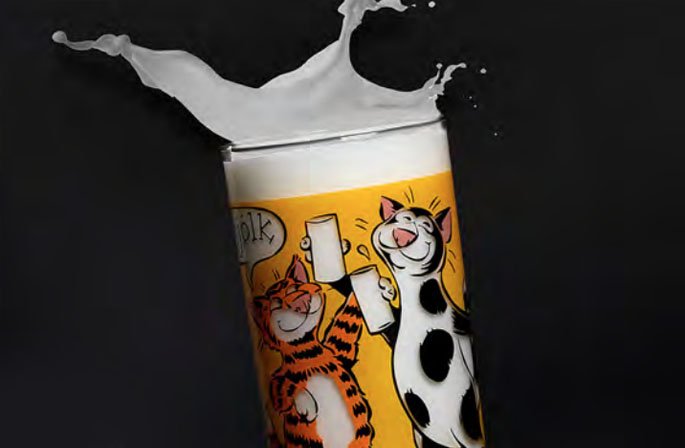 Milk or other juices can be a part of your logo by changing the colour of the background when poured into the glass. White areas are lithographically omitted so that the entire logo becomes visible when the drink gets poured into the glass.
Window Effect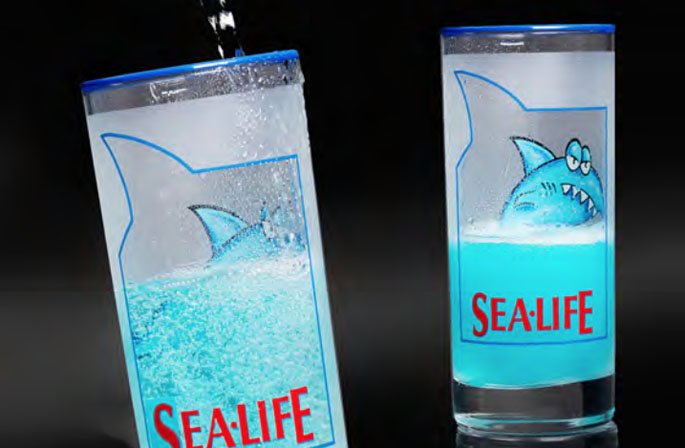 This is a clever method. When a liquid is poured into the glass, the printing will appear larger while creating a 3D effect
Toughened Glass For Hot Drinks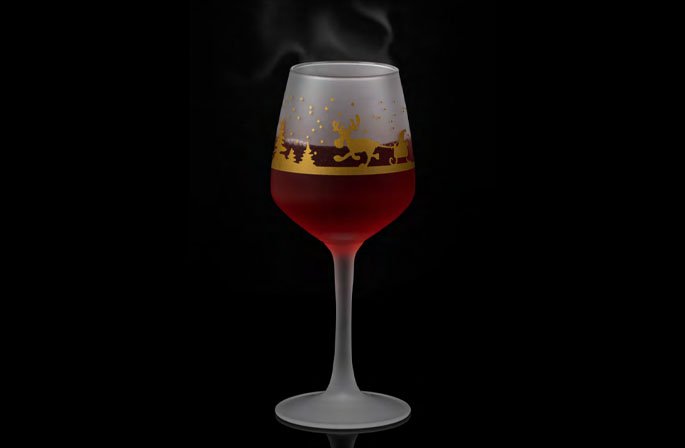 Drinking glassware and glass cups can have a thermal treatment applied to them. This treatment achieves a robust finish so the glasses can withstand heat and are suitable for hot drinks. One or multi colours are available.
Do you know what type of printing or glass finish you want? Browse all glassware or contact our team for advice.