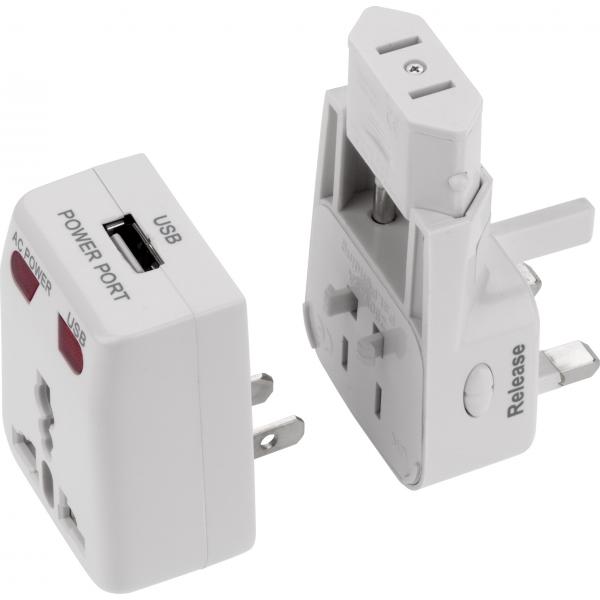 Charge your Electronics Around the World with our World Travel Adaptor!
Are you an avid traveller? If so, you'll need this World travel adaptor with a USB port. This allows you to charge your laptop or other electronics directly from the universal AC power outlet. What's more, you can use it in over 150 countries. It also contains a built-in surges and spikes protection system, which allows you to safeguard your appliances.
For more information, why not call the All In One Merchandise team on 01727 223310 for further details. Alternatively, you can fill out our contact us form here.
Further Information:
With access to over 100,000 products, All In One Merchandise can source any promotional merchandise you require, in any quantity. We can apply your logo to any material and if the product doesn't exist, we'll make it! As part of the All In One Group, throughout the process, you'll receive a dedicated Account Manager to oversee your project. Your Account Manager will ensure continuity and fulfil your brief. But don't take our word for it, click here to read what our clients say.