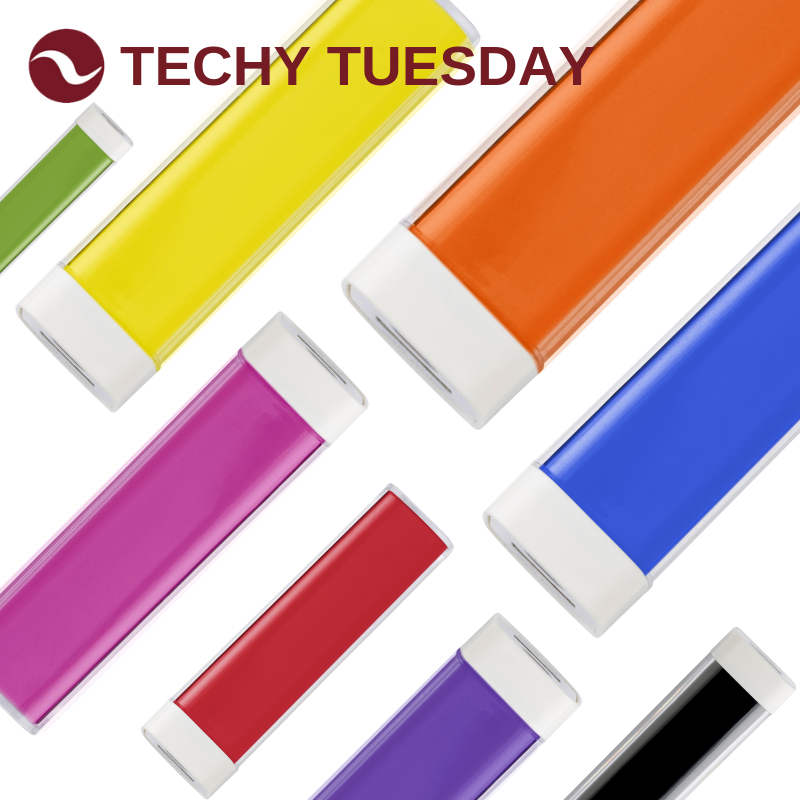 It's Techy Tuesday – What's hot in the world of Personalised gadgets and gizmos?
Today we're talking about promotional power bank chargers! We are always complaining about our phone batteries running out, especially when we are out and on the move. Our phone batteries just don't have the same lifespan as our old, trusty Nokia 3210. But, we do so much more than play Snake now! We need our phones for Google Maps, listening to podcasts and keeping up with social media such as Facebook, Twitter, Instagram and Youtube. There are approximately 3.03 billion social media users in the world today. All of our apps and games suck the life out of your phone battery.
Promotional power bank chargers are a great way to promote your brand and also provide your customers with a useful product. You can guarantee that your customers have already received a pen, a bag or a mug from someone else. Every time your customer uses their power bank charger, they will think of you and your brand.
To view our complete range of power banks and other portable chargers, click here. For more product information, give the team a call on 01727 223310 or contact us here.