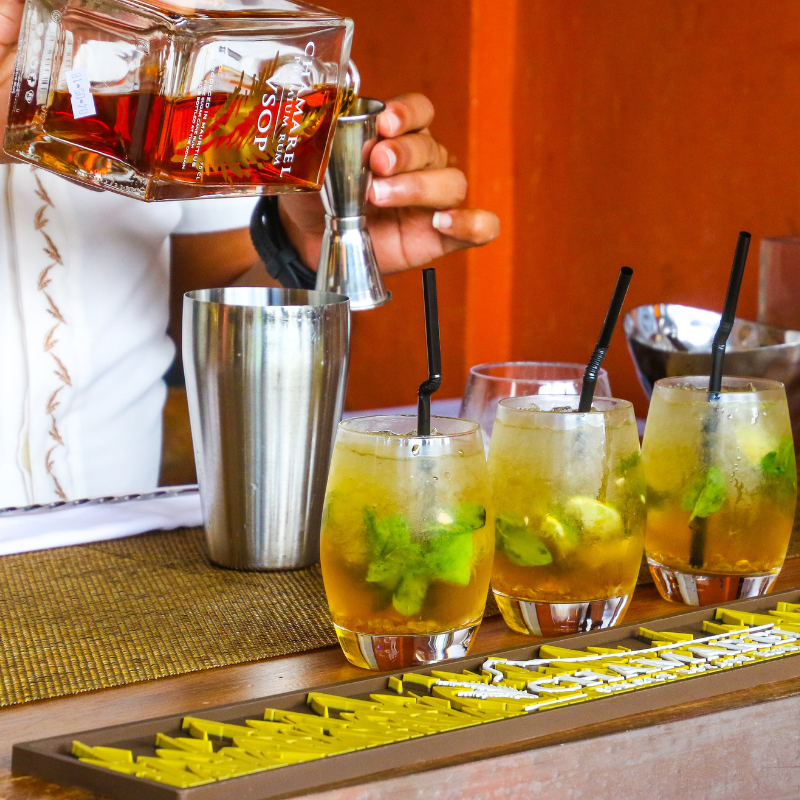 Take a look at Our Wide Range of New Promotional Cocktail Accessories!
We have recently added a vast array of new cocktail accessories to our website which we think will be a stunning addition to any bar or company. In celebration of this, we have taken one of the recipes our favourite classic cocktails, Mint and Lime Mojitos, and have included some essential bar accessories which will make your mojito-making process just that little bit easier.
Mint and Lime Mojito Recipe
Ingredients:
Juice of 1 lime
1tsp of granulated sugar
A small handful of mint leaves, plus extra to serve
60ml white rum
Soda water
Method:
To see our full range of Promotional Cocktail Accessories, click here. Also, to look at our range of Cocktail Glasses, click here! If you cannot find what you are looking for, give us a call on 01727 223310 or fill in our Contact Us form here. We're sure to find a product which best suits your requirements.
Did you also know we can brand virtually all our cocktail products to suit your company logo or print? This would be a fantastic way for you to stand out from your competitors.
Further Information
All In One Merchandise can help by providing a 5-day turnaround service on selected items. As part of the All In One Group, we have a global network of freelance designers who can help visualise your logo or bring your idea to life. Our reputation has been built on going that extra mile, but don't take our word for it, click here to read what our clients say.