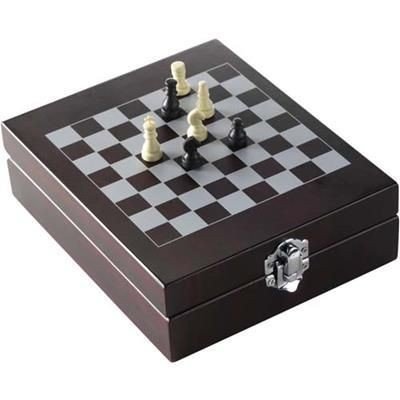 Wine and Chess Set
Looking for  Christmas gift for the bar? Then this wine and chess set makes for the ideal gift. This boxed Set Including Corkscrew Bottle Opener & Bottle Stopper Housed in Box with Chess Pieces. It has a chess Board on lid of box. Will ensure you will keep your customer entertained.
All In One Merchandise
We can literally add your logo to virtually anything.And if the product doesn't exist we'll use our global merchandise network to source it, make it and deliver it.Take a look at examplesof unique promotional items we've created for our clients many  of whom are based in London.