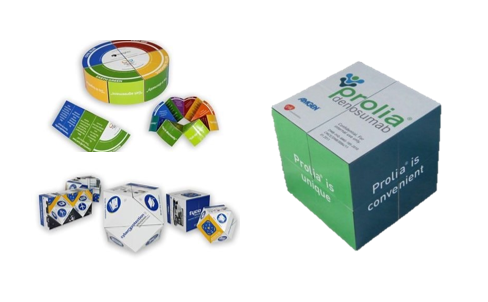 What is colourful, has multiple sides and with each turn reveals a some kind of fortune?  – A marketing cube!
What is a Marketing Cube?
A marketing cube is one of the most innovative direct marketing tools. Remember the saying 'if these walls could talk'?! Well, you can use each side of the product to do just that. Imagine an infinite sequence of your images, slogans and text in customer's hands.
The Cubes are available in small and large and come in various shapes. Every time your customer picks up this cube, they will think of you.
The Original Marketing Cube
This cube is available in two sizes, 5cm x 5cm x 5cm and 7cm x 7cm x 7cm. The product is a creative way to showcase products and services in 3 dimensions.
The Cylinder Marketing Cube
The cylinder is 6.5cm in diameter and 11.5cm high, giving you a huge surface area and branding opportunity. The shape adds fun and uniqueness to the product range.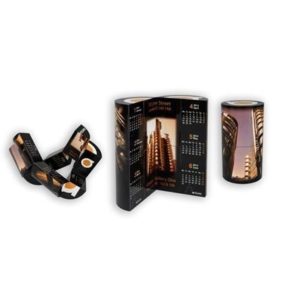 The Diamond
From the outside, the diamond appears to be like the original cube. But, when it's unfolded it reveals a whole new set of dimensions. With a more abstract appearance this product is perfect for the curious type, eager to learn more about your brand.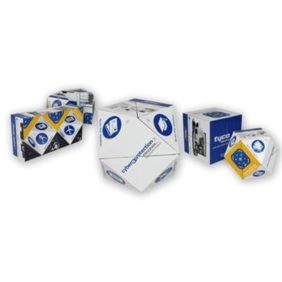 The Infinite Loop
The opportunities are endless with this clever addition to the marketing cube range. The loop is 10.5 cm in diameter,  3 cm high and will keep your customer entertained for hours. Ultimately, they will learn a quite a few things about you too!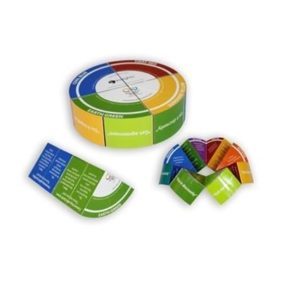 If marketing cubes are what you are looking as your next promotional tool, get in touch on 01727 223310 or email sales@allinonemerchandise.co.uk. All In One Merchandise has a over 100,000 promotional products which can be branded with any logo or design to suit you for just the right occasion. If you don't have a logo or design, take a look at the The All In One Group's graphic design services.