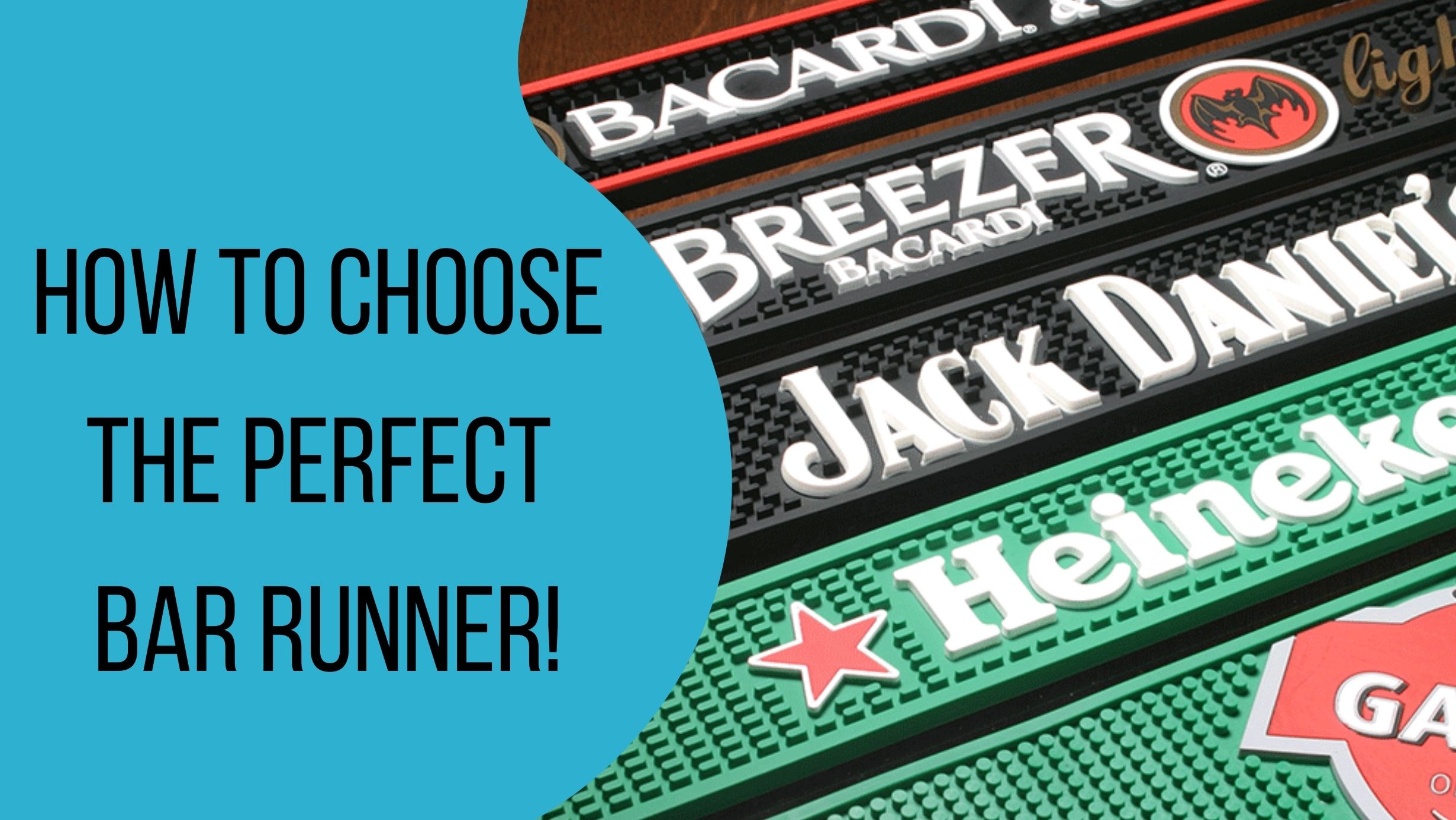 Bar mats and runners are essentials for any bar, pub or club. A branded bar runner is an exceedingly useful promotional tool – when patrons are chatting at the bar, a well-designed mat is sure to catch their eye. It's only natural that more hospitality venues are seeking to design their own promotional bar runners.
There are many different types of runners and mats available, so it can be rather daunting to begin looking at choosing one. This list will note the most prominent and popular bar runners and explain what makes them different, helping you to make the right choice for your own business!
Premium Bordered Bar Runner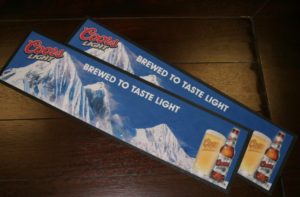 The premium bordered bar runner is the quintessential modern bar mat. With a knitted polyester surface for absorbing spillages and a nitrile backing for grip, it's no wonder that the bordered bar runner has become so popular. One of the main benefits of this runner is its price effectiveness, offering premium quality for extremely competitive pricing.
Absorbent, durable, and hardwearing, the premium bordered bar runner is one of the most longstanding promotional favourite for bars.
Woven Bar Towel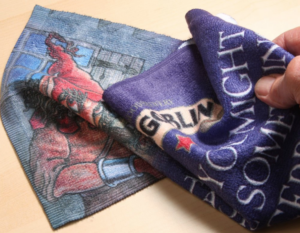 Woven bar towels are the classic bar topper. Composed of fabric, these towels are ultra-absorbent to deal with spills. Additionally, the main distinction for these classic towels is their ability to be used as a regular towel for cleaning other messes. Like the bordered runner, bar towels are cost-effective options for bar tops.
Bar towels are absorbent, cost-effective, and double as a traditional towel for cleaning any spills.
Drip Tray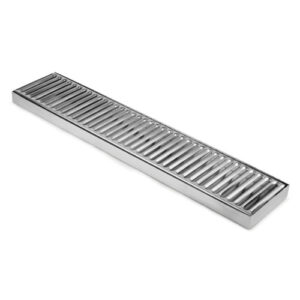 Drip trays such as this long stainless steel drip tray are not technically bar runners but can serve similar purposes. These trays often feature inserts between two steel surfaces in order to catch spillages. This allows for easy cleaning of your trays and provides a handy area for pouring drinks without worrying.
Drip trays are sturdy and easy to clean, providing a handy space for catching any spills!
Premium Rubber Bar Runner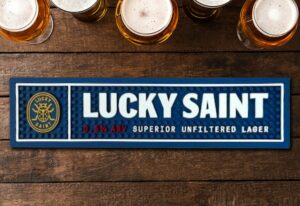 The premium rubber bar runner is one of the most striking mats available. If you're looking to go all out when setting up your bar, these could be the perfect choice. This rubber bar runner is sturdy, durable, and easy to clean. These custom-made mats are also known as "hedgehog mats" due to their unique design.
The rubber bar runner is an utterly gorgeous mat that offers a completely bespoke mold.
Rubber Bar Mat with Stainless Steel Frame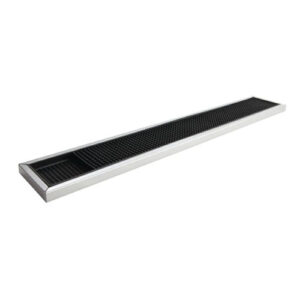 These bar runners offer a middle ground between the premium rubber bar runners and drip trays. With a sturdy hedgehog mat interior and a steel frame on the exterior, these runners offer the best of both worlds. The rubber mat provides grip and a removable layer for easy cleaning while the frame grants additional sturdiness and catches condensation and overflow from spillages
Durable and easy to clean, the rubber bar mat with stainless steel frame offers a unique hybrid between two popular choices.
Whatever bar runner you feel is right for you, we can provide! If you need any help making your choice, we're here to help! We're able to produce almost any promotional barware imaginable. The only limit is your imagination! Contact us today to find out how we can help you create some truly unique promotional merchandise.