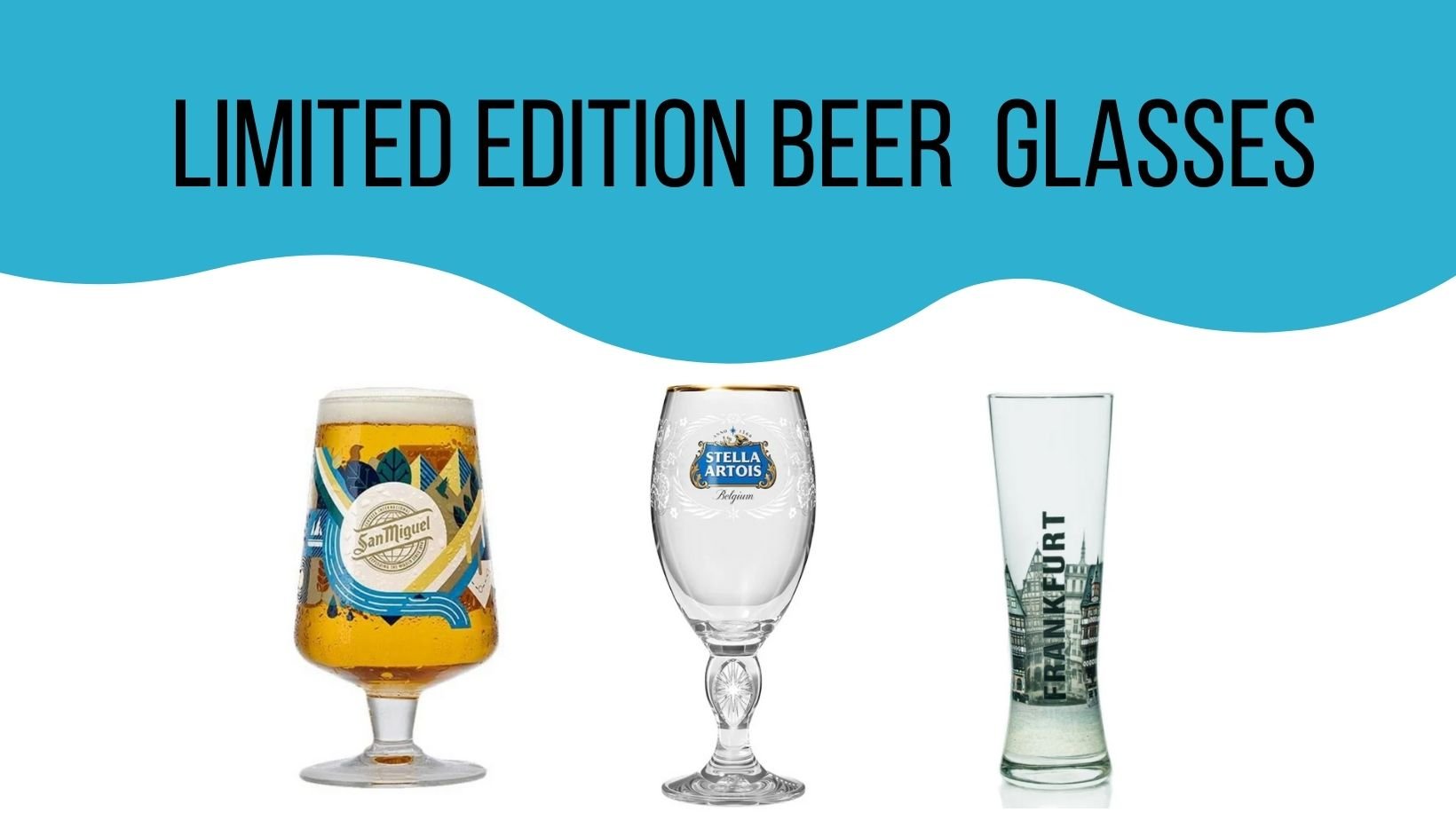 Bespoke merchandise is well known as the most powerful and effective form of promotional merchandise. Unique, stylish beer glasses are certain to turn heads towards your brand. Your own promotional products can be handcrafted to fulfil whatever roles you desire. This freedom allows for the creation of a wide range of bespoke products with many different purposes – enter limited edition merchandise!
Limited edition merchandise can do something new and exciting while still remaining authentic to your brand's core identity and values. Whether it's a bold new design or a surprising collaboration, limited runs allow for flexibility with your marketing efforts. One of the most effective and popular forms of limited merchandise comes in the form of limited edition beer glasses.
How popular are limited edition beer glasses?
The market reacts to limited edition campaigns very predictably. Customers will want to rush to become one of the lucky few to own an exclusive glass by their favourite brand. It's human nature to be drawn to that which stands out, and even those outside of your core customer base may have their interest piqued. The demand for exclusive beer glasses can be seen in the collector's market.
Commemorative glasses are a common form of limited edition glass, and are highly sought after as keepsakes. Asahi's commemorative Tokyo 2020 beer mugs are just one example of this phenomenon, and still a beloved piece of glassware.
On the collaboration front, this Duvel glass boasts a limited edition design from artist Mike Perry. This striking piece is an exclusive that marries both the customer bases of Duvel and Perry – all while creating cross-promotion between these two brands.
Seasonal glassware is another prominent form of limited edition glasses. Special glasses can be created for virtually any holiday and will often be kept and re-used year after year!
Making a difference
Additionally, limited edition glasses can be used to help a good cause. Stella Artois produced limited edition chalices in association with water.org. For every limited edition beer glass sold, Stella Artois donated 5 years of clean drinking water to someone in the developing world.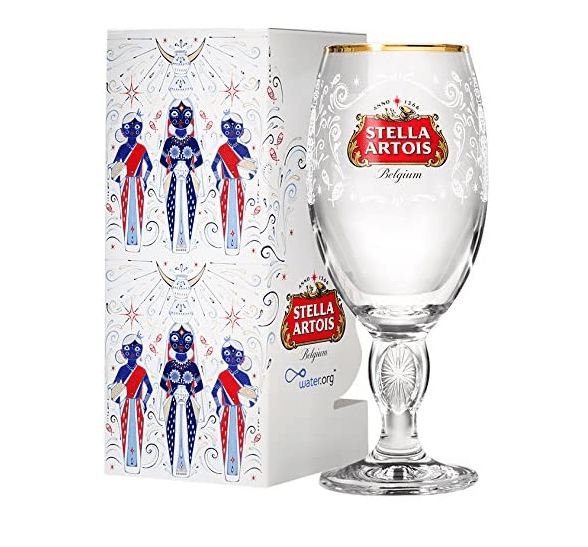 These striking glasses became ever more desireable. Customers sought the unique glassware due to its appealing design and status as a limited run product, but also to play their part in a charity campaign that had already done so much good. Limited edition glassware is a flexible promotional tool capable of doing good for the wider community as well as your company.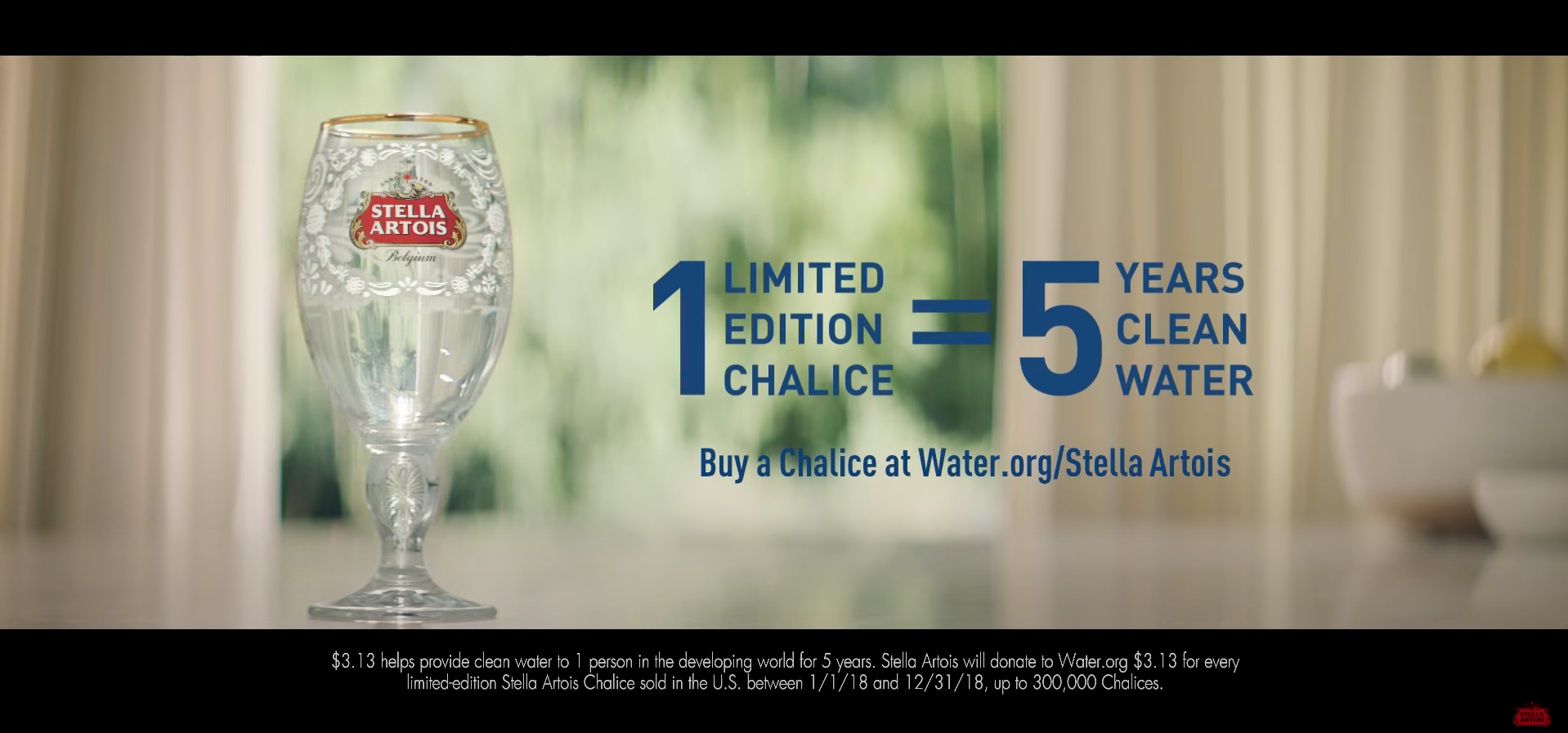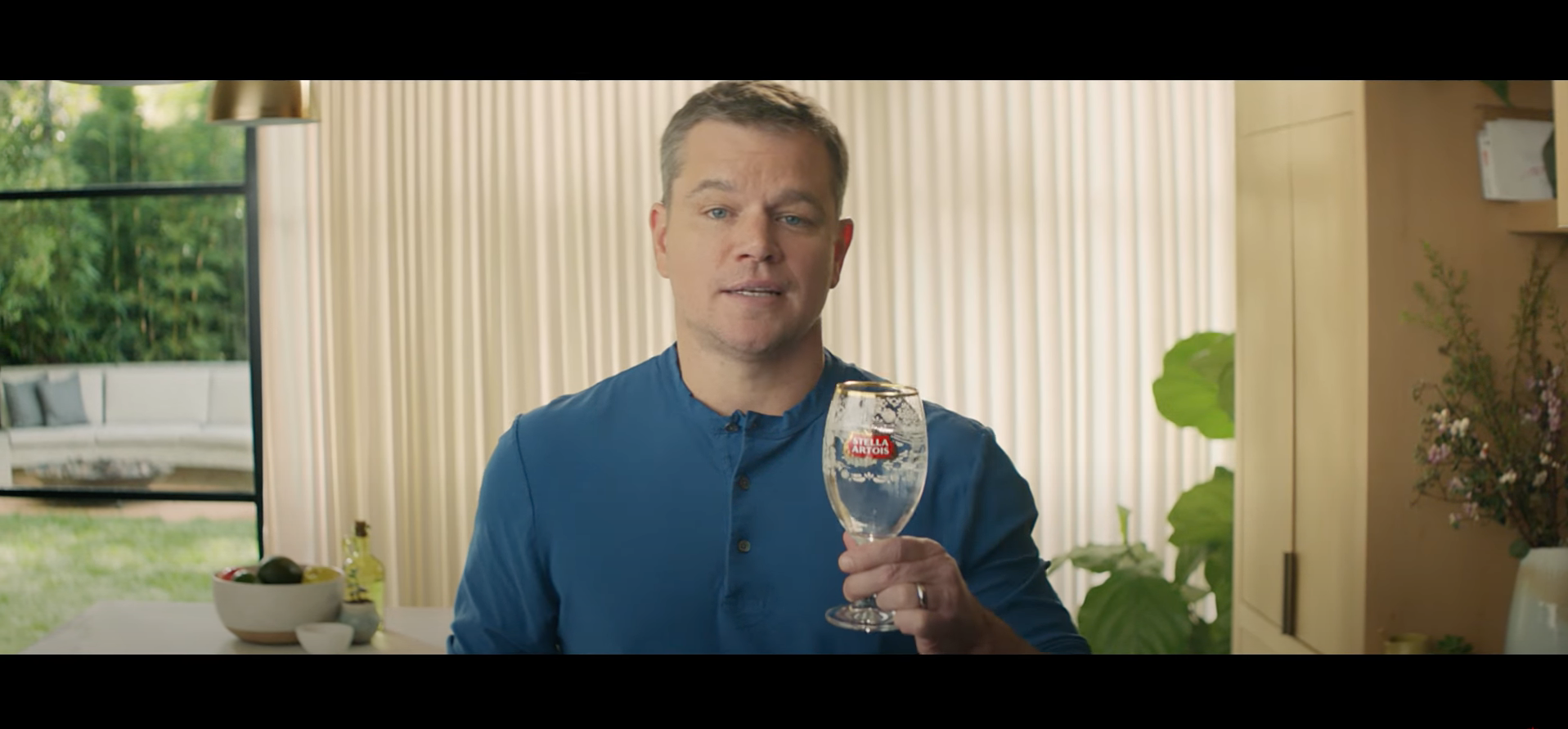 What do we provide?
Here at All In One Marketing, we provide completely bespoke glassware services. We're able to produce almost any design you can think of! While limited edition beer glasses may be some of the most popular examples of bespoke glasses, this is in no way the limit. We can create bespoke gin, wine, champagne, whisky, or any other glasses you require!
When organising your next limited edition glass campaign, contact us here! We'll be more than happy to help with any and all stages of the design process.