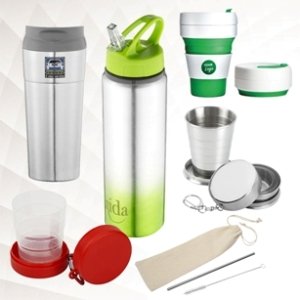 Why Do We Need to Reduce Plastic Waste?
2017 exposed us to what happens to a plastic drinking straw, a coffee cup and plastic bag after we put them in the bin. The fact is, millions of tons of plastic waste ends on our coastlines and in our oceans every year. The National TV Impact Award winner, Blue Planet II, and Wildlife Photographer of the Year, Justin Hofman, showed us the devastating effects plastic waste has on marine life.
How Can your Brand Help to Reduce Plastic Waste?
You could say that so far, it has been consumers who have been the Zero Heroes! Shoppers actively look for products with alternative plastic or zero packaging. But what do they do if there isn't a choice for an alternative? Now that public awareness is at a high, it is the perfect opportunity for companies and businesses to lead by example and showcase the alternative options. Here are some of our favourite products and tips that will help you turn your brand into an eco-warrior!
Ditch the One-time Use Items
The Telegraph poll revealed that only 1 in 400 coffee cups are recycled. Why not brand a collapsible, reusable coffee cup? Your clients and staff can take one of these nifty cups into their favourite Pret A Manger and save between 0.25p-0.50p on their next coffee!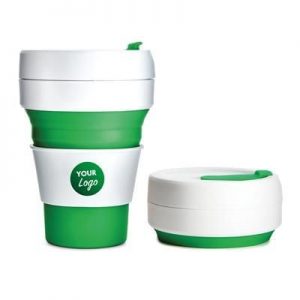 Perhaps your brand already promotes a healthy lifestyle? Go one step further to ensure your clients stay hydrated on the go with printed portable cups and reusable drinks bottles.
Whitebread Plc, owner of Costa Coffee and Premier Inn is the first business to sign up to the Refill Campaign, a national drinking water scheme to help fight plastic bottle wastage. From March 2018, you will be able to fill up your reusable cups and bottles in 3000 different Costa Coffee and Premier Inn branches.
Say NO! to the Plastic Bag. Please see directions below: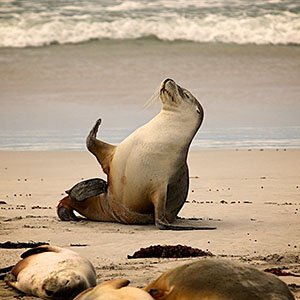 Not only do plastic bags have a short-lived relationship with a consumer, they are also often mistaken for a jellyfish in the ocean. To you and I, a gelatinous tentacle-bearing creature might be a scary thought! But, to a sea turtle, it's a tasty snack! So, why not brand your bags for life? Our 5oz cotton shoppers are available in vibrant, stunning full-colour print.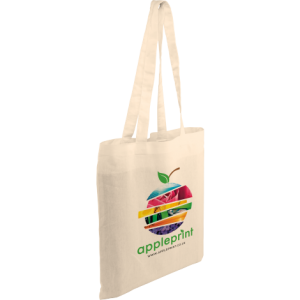 Say NO! to the Plastic Straw.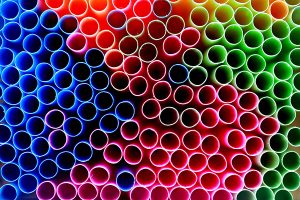 Now, this is a challenging one. Sometimes, a straw is in a glass before you've even thought about what to order! And whose idea was it to put two straws in one G & T…tut tut! Many pubs and bars around the UK have joined the Refuse the Straw campaign to help reduce the number of plastic straws served in drinks and coffees. The latest being JD Wetherspoons. We're joining in with one of our new innovative products for 2018. The reusable stainless-steel straw.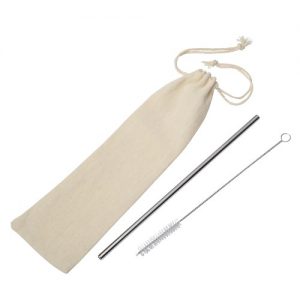 The straw comes in a printed cotton pouch along with a convenient pipe cleaner.
Lead the way in your industry with branded environmentally friendly merchandise. If you like any of the ideas in this blog, call us on 01727 223310 or contact us here. For more ideas, take a look at our Eco-Products Category.