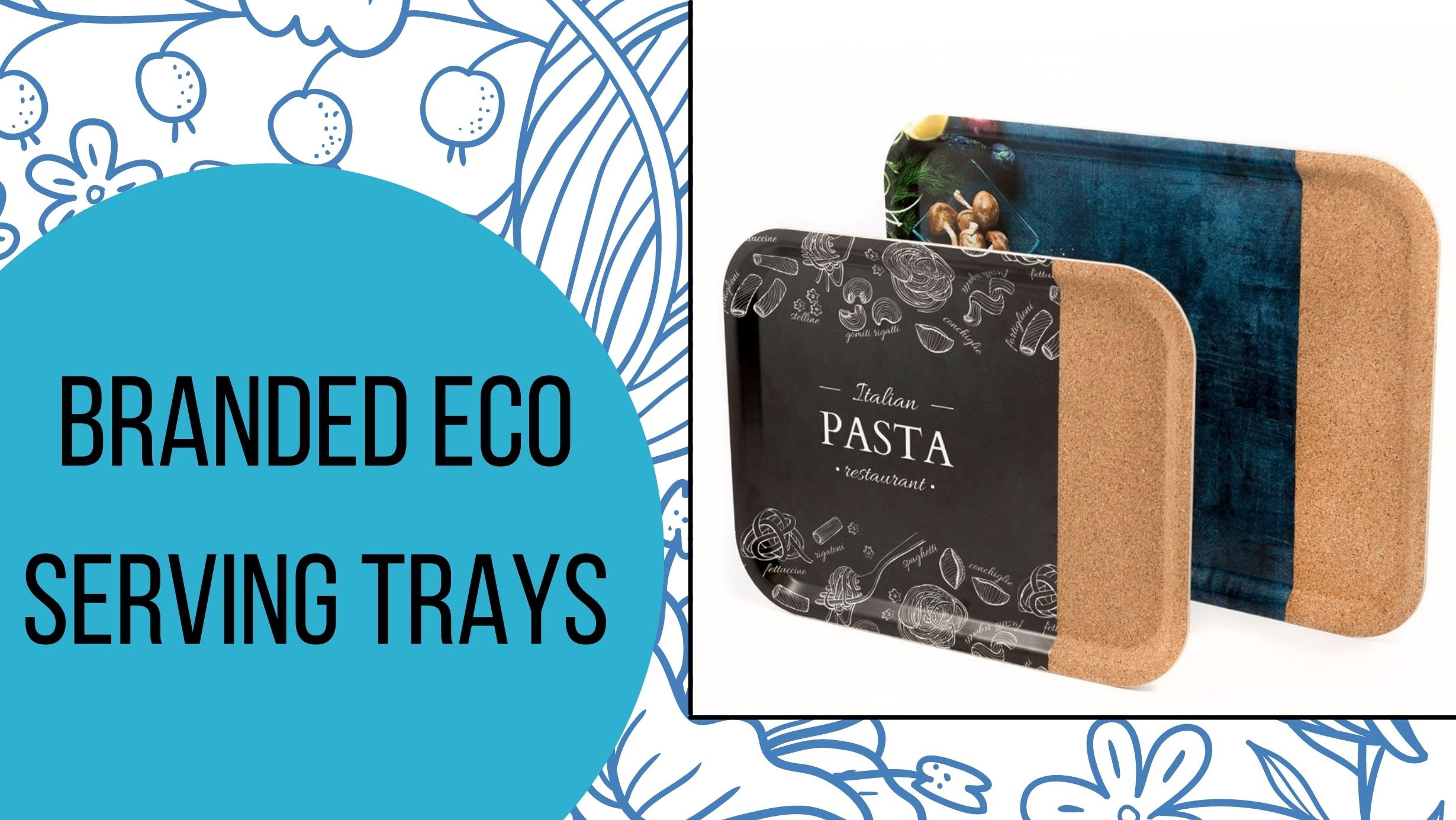 In the modern day it has become far more common for the British public to eat meals on their sofa as opposed to at the dining table. This behavioural shift has likely been influenced by the increased prominence of streaming services such as Netflix. Enter the serving tray! This new eating habit has created a demand for trays to ease the practice of eating dinner in front of the telly. Here's why our eco serving trays are the perfect promotional product.
Practical and green
Most available trays are made entirely of plastic, creating a notable problem of spills and slippages. Our eco serving trays suffer no such issues. One segment of the tray is composed of cork, creating extra friction and preventing spilled drinks! This cork section provides some truly impressive grip.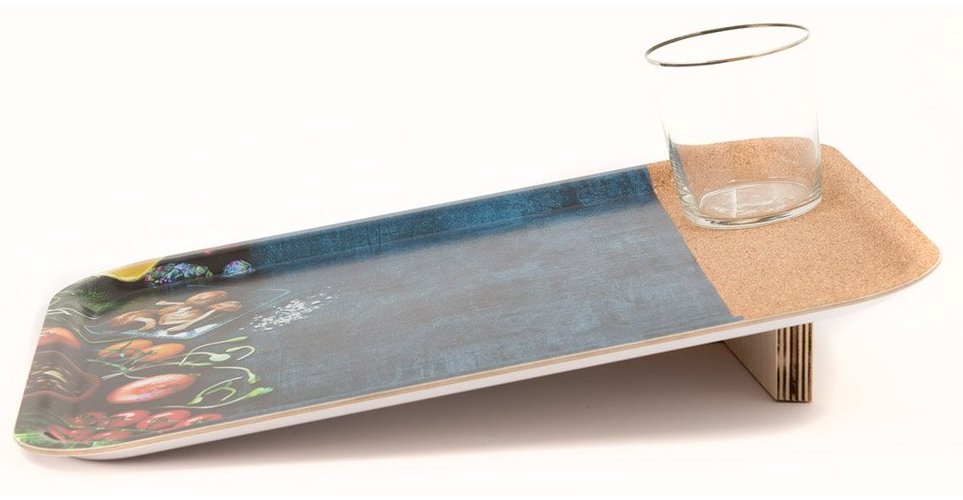 In addition, (and as the name suggests!) the eco serving tray is environmentally friendly. These trays are produced from pressed wood as opposed to plastic.  Manufactured under strict food safety standards, no solvents or water are utilised during production of these wooden serving trays. This product is both lightweight and dishwasher safe!
Serving trays represent an invaluable marketing opportunity. These products will be used whenever recipients choose to eat on their sofas – and as this practice is becoming ever more popular, that could even be daily! Both the front and back of our eco serving trays are customisable with any logo or branding you desire. Associating your brand with something as essential as eating dinner is an excellent way to build both brand awareness and familiarity.
Interested in your own eco serving tray with a bespoke design? We can help. Contact us now to speak to a member of our team. We are here to assist development of your designs and bring them to life! Why not also take a look at our other promotional food and drink trays or eco tableware?