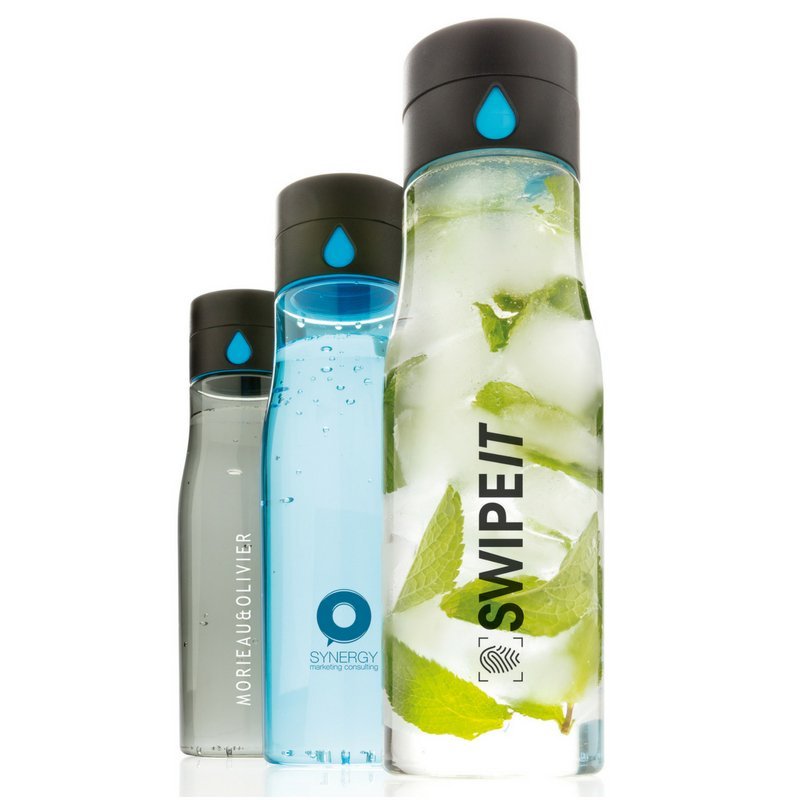 It's Techy Tuesday – What's trending in the world of gadgets and gizmos?
Are you starting to feel the Summer buzz? We certainly are and for this week's Techy Tuesday post, we're bringing a drinkware product, coming soon this July! The NEW Promotional Hydration Tritan Bottle. With the blissful weather we're having, it's even more important to stay hydrated at work. Drinking plenty of water at work can help you maintain productivity and combat tiredness.
How does the Promotional Hydration Tritan Bottle differ from any other bottle?
The Hydration Tritan Bottle is a cleverly designed 600ml reusable and leakproof bottle. The lid of the bottle displays a water drop symbol. Each time you refill the bottle and twist the collar, the water drop gets bigger. If you are looking to keep track or increase your fluid intake, this is the product for you!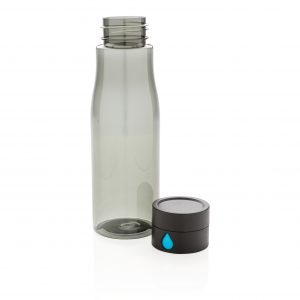 Hydration Tritan Bottle with Lid
Branding Details:
The product material is Tritan BPA free plastic and is available in 3 different colours. Blue, black and transparent. There 3 different print areas. Front middle (25mm x 80mm), front up (25mm x 25mm) and front down (25mm x 80mm). Brands can customise the bottle within the print areas with any logo or design in up to 5 spot colours. Order quantities begin from 25 units and £6.95 ex VAT including a one colour print.
*excludes origination and carriage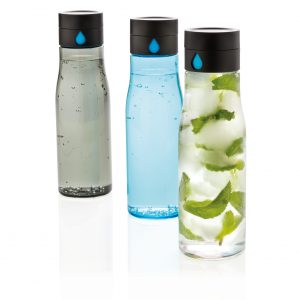 Bottles Without Branding
For more information on this product, contact us on 01727 223310 or contact us here.
Finding the right product to promote your brand in an innovative way is what we do best here at All In One Merchandise. Take a look at some of our previous Techy Tuesday posts.