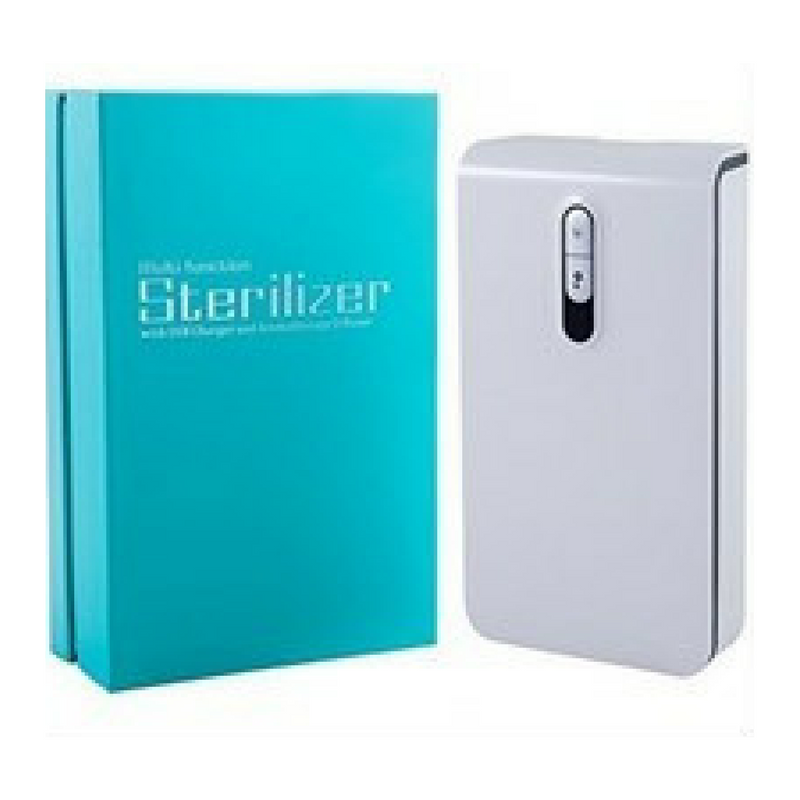 It's Techy Tuesday – What's as hot as the May bank holiday weather in the world of gadgets?!
For this week's Techy Tuesday post, we're bringing you a product we've never seen before! The branded mobile phone steriliser. This handy gadget has 3 functions. It's a phone steriliser, phone charger and it has an integrated aromatherapy diffuser so you can keep your phone fresh!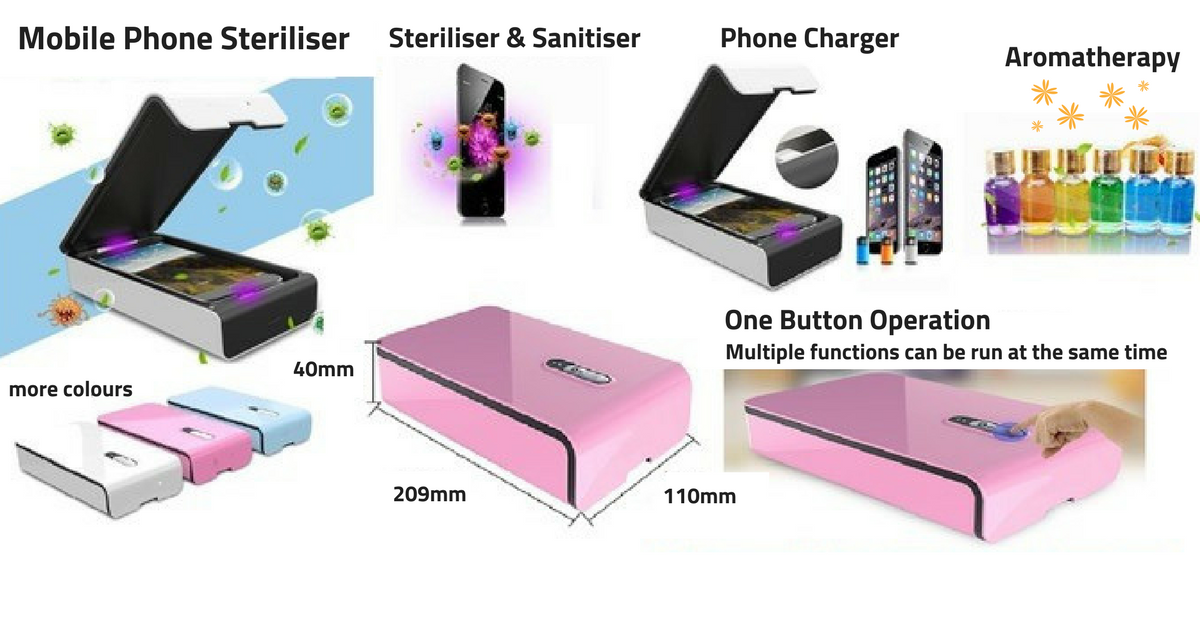 Mobile phone steriliser images and functions
Branded Mobile Phone Steriliser and Sanitiser
You can find bacteria on everything. Doorknobs, the car handle, pens, countertops – you name it, its there! However, your mobile phone harbours far more bacteria than you think! YUCK! Our branded mobile phone steriliser uses UV light to sanitise your mobile, eliminating 99% of bacteria in only 8 minutes. Protect yourself and family members by disinfecting your phone regularly. In fact, you can use this product for many other items, such as headphones, cutlery, a watch, makeup items or car keys.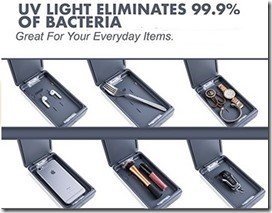 Phone steriliser with other items
Phone Charger
The great thing about this product is that you can sanitise and charge your phone at the same time! The product is compatible with mobile and smartphones up to 6 inches in length. For example, the iPhone 6 & 7 plus, Samsung Galaxy S7, the Note 5 and the LG G3. The product comes with a universal USB port and charger cables for Android and iOS devices. The product has a compact and portable design so its ideal for those who travel for or commute to work.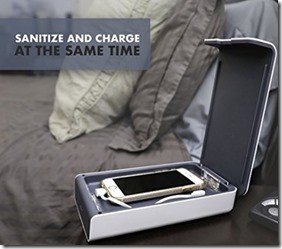 Mobile phone in the steriliser whilst charging
Integrated Aromatherapy Diffuser
In addition to keeping your belongings germ free, the phone steriliser also features an aromatherapy diffuser. Add a few drops of your favourite essential oil into the diffuser to freshen up your phone whilst it gets sanitised and charges.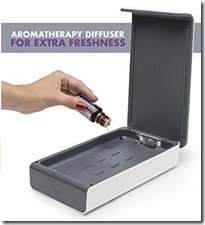 Aromatherapy Diffuser
For more information about our innovative, promotional tech products, give the team a call on 01727 223310 or contact us here.