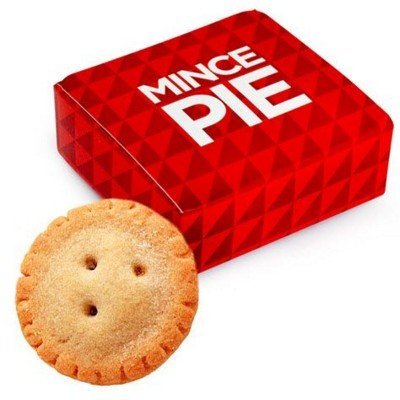 There is nothing better than the smell of sweet dried fruits and festive spices when you break into a freshly baked mine pie. Who has had their first mince pie of 2017? …Guilty! So many pies!  But, have you had branded mince pies?
Branded Mince Pies
With only 2 months to go until Christmas, why not spread the Christmas cheer among your staff and customers with branded mince pies?
Available as individual pies, mini's, a luxury tin sets and a corking sharer pack of 24! If you're the 'I don't share food' type, that's Ok. We get that!
Enquire about the in-house creative services, offered by the All In One Group to help showcase your minces pies in just right way this Christmas. Call us on 01727 223310 or email [email protected]