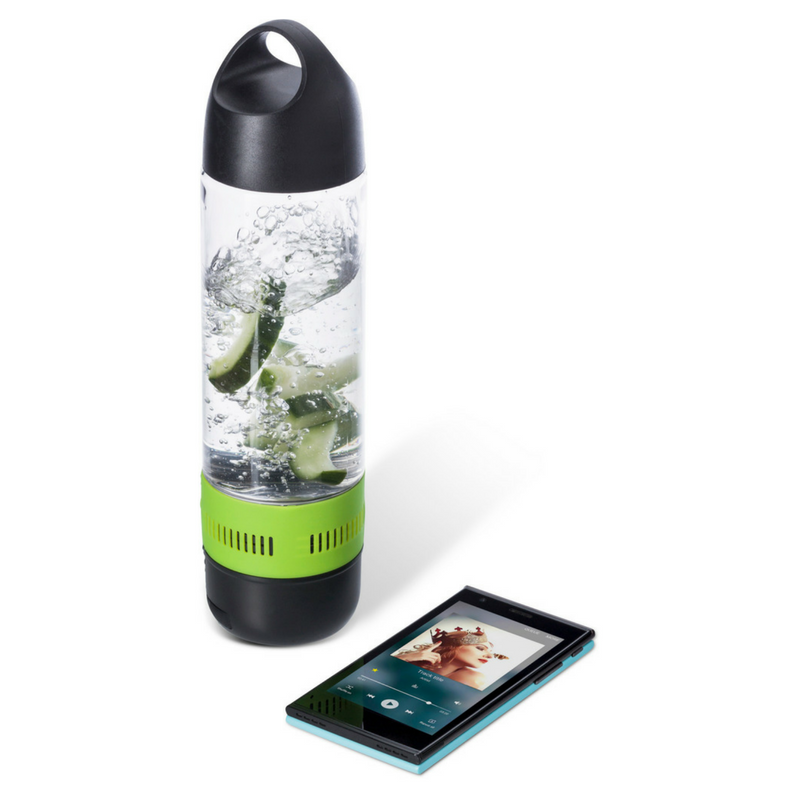 It's Techy Tuesday – What's trending in the world of Personalised gadgets and gizmos?
For this week's Techy Tuesday post, we're not bringing you just any promotional sports bottle. This product is so much more! This sports water bottle speaker will keep you both hydrated and entertained whilst promoting your brand. The 2-in-1 product saves packing space and is a great accessory when biking, hiking, working out or just taking a casual stroll.
The Promotional Bluetooth Sports Water Bottle Speaker
This 500ml bottle is made from ABS / Tritan plastic so it is both reusable and long-lasting. The bottle features a colour rubber band which is available in four different colours. Red, lime green, cobalt blue and light grey. The bottom component of the bottle (the holder) has a built-in Bluetooth speaker with approximately 90 minutes playing time. What's more, the product has four different branding options so that you can promote your business in just the right way.
For more information, click here for the full product page. Alternatively, contact us on 01727 223310 or contact us here.
We love finding new and innovative products to help showcase your brand. If you enjoyed reading this product, take a look at some of previous Techy Tuesday posts.